Taking digital transformation to the next level during lockdown
Case Study: Rainbow Services Harlow
Rainbow Services (Harlow) are a small charity based in Harlow, Essex, who provide support to local voluntary and community groups and work within communities to build capacity.
Established in 1999, the charity has naturally seen many changes over the years and has adapted both its ways of working and its methods of delivery. Over the last few years digital has become an increasingly important part of this, both in terms of internal support systems and external delivery tools.
They have also most recently been involved in supporting the use of digital in other charities and community groups and individuals themselves who are vulnerable, socially isolated, and/or economically disadvantaged.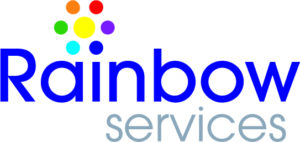 "It's been important as a leader to show how 'I'm right there in it' so I'm testing the platforms out too.
We're finding new ways of doing things and we're embracing it. I'm so proud of my team. We've gone from being paper-based to transforming."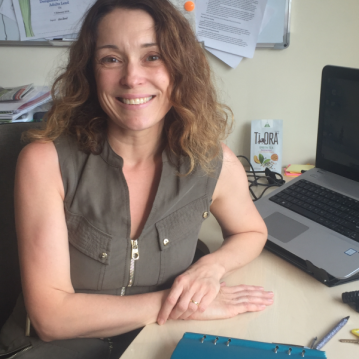 CEO, Rainbow Services (Harlow) and Code Champion
Rainbow Services (Harlow) has come a long way with digital under Jemma's leadership. Over the last couple of years they'd refreshed their website, moved their volunteer recruitment process online and started using an online HR system as well as Google Drive.
Then lockdown happened and the charity realised that they needed to take digital to another level to keep helping their community.
Rainbow Services mobilised quickly and used digital to:
Work with their Epping Forest partners to coordinate expressions of interest to offer or receive help during the pandemic

Work with the local council to set up a community hub. Rainbow Services co-ordinated  volunteers and needs using a digital tool called Frontline. This meant they were able to run a closed referral process and refer to agencies who could help, as well as measure impact

Trailblaze a volunteer matching app with Essex County Council, which they are close to piloting. Rainbow Services were one of a select handful of organisations asked to do this Create a tech library so that vulnerable individuals could access devices and data (following guidance to keep them safe)

Commission

an online volunteer recruitment, training, and support platform (currently being developed)
Jemma says:
"Because we were part of the Code at the beginning, and we'd used the Code to prep our staff and trustees, we were in the right mindset to innovate and do new things. It's all about being open to new ideas and it means we can now react to new digital opportunities."
Rainbow Services (Harlow) are now close to rolling out their use of the volunteering app, which they plan to scale to include micro-volunteering.
They are using more digital tools across their projects, from Zoom to Teams, and looking at the next stage of embedding digital in their services  to communicate better and keep an eye on vulnerable people.
This includes starting a new Tech Library of resources and connectivity to 'loan' (free of charge) to isolated groups adversely affected by Covid-19 and the lockdown/social distancing measures so that they are able to connect to family, friends, and virtual social groups.
Jemma told us:
"It's been important as a leader to show how 'I'm right there in it' so I'm testing the platforms out too. We're finding new ways of doing things and we're embracing it. I'm so proud of my team. We've gone from being paper-based to transforming."