Keeping beneficiaries safe with strong digital policies.
Case Study:
National Ugly Mugs
National Ugly Mugs mission is to end violence against sex workers, one of the most marginalised and stigmatised populations in society.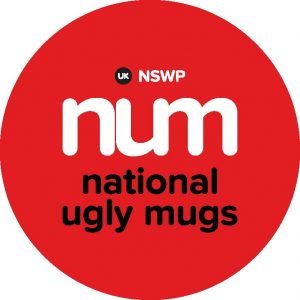 "It's about changing what we think about as digital. It's not about technology, it's about finding the right tools to keep people safe.  Having the code meant that we had standards for digital and could focus on transforming our services to have a greater reach and a bigger impact.  It's about embracing the value of digital for the people we serve."
Chief Operations Officer, National Ugly Mugs and Code Champion
As with most charities, National Ugly Mugs doesn't employ people for their digital skills - they look for people with the values, abilities and experience to support sex workers. But their work relies on using and embracing digital tools to engage with them and keep them safe. 
National Ugly Mugs receives and shares information about dangerous individuals, so there's a risk that their members or their staff could face repercussions. Keeping them safe requires strong digital strategies, policies and skills.
Because a large number of sex workers are already using digital for bookings and screening - and because many rely on protecting their identity for fear of being outed in an industry that is heavily stigmatised -  a digital solution meets their needs well.
The charity works hard to protect their members and supports people to find ways of engaging with them that maintains their anonymity and prioritises their safety - like setting up a separate email address just for their contact with National Ugly Mugs.
Having a centralised, digital hub means that National Ugly Mugs can support the maximum number of people. Through individual members and partner organisations, a warning can reach up to 25,000 sex workers.
Kerri Swindells, Chief Operations Officer at the charity, explained that the Charity Digital Code of Practice has been useful in embedding the use of digital in the organisation, with staff and trustees:
"It's about changing what we think about as digital. It's not about technology, it's about finding the right tools to keep people safe.  Having the code meant that we had standards for digital and could focus on transforming our services to have a greater reach and a bigger impact.  It's about embracing the value of digital for the people we serve."